Oracle E-Business Suite
Oracle E-Business Suite (EBS) has been a proven and reliable on-premises environment for enterprise and midsize organizations for decades. Customers have long appreciated the breadth of modules and integrated business functionality to help manage complex global operations. With Oracle announcement of a "Continuous Innovation" release model and Premier Support for Oracle E-Business Suite 12.2 through 2030, EBS customers are going to get ongoing applications and underlying technology stack updates without any major upgrade. This means that Oracle EBS customers can continue to access new applications functionality and separately uptake later versions of the underlying technology for years to come, without the time and expense of a major release upgrade.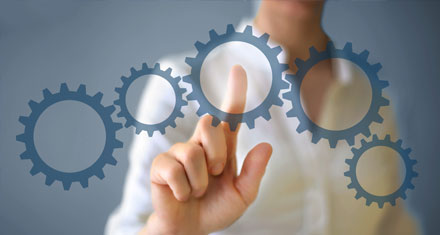 However, as cloud strategies have rapidly and dramatically transformed the technology landscape and presented economic and business benefits, many Oracle EBS customers find themselves asking questions about should they make a move to cloud or stay and invest on existing on-premise instances. At SMACT with our years of experience in managing and support Oracle Customers, we let you determine whether you should upgrade your current technology or migrate to the cloud. Our subject matter experts utilizing the industry best practices will do quantitative analysis and provide you with the necessary information so that your team can make the best selection to support your business and IT solutions strategy.
Your trusted partner for upgrading and maintaining EBS or Migrating EBS to Cloud.
Service Offerings
Assessments and Roadmap

Current and Future State Assessments, Roadmap Planning, EBS Upgrade or Migrate to Cloud Strategies and Estimations.

Migrate Oracle EBS to Cloud

Current State Analysis, Mapping to Cloud, Business Process Reengineering, Rapid Migrations, User Adaption and Training.

Implementations

Project & Change Management, EBS Functional & Technical expertise, additional modules & functionalities deployments.

EBS Upgrades

CEMLI Assessment & Retrofits, Upgrade Planning, New Release Setups, Trial & Production Upgrades, End User Adaption.

Hosting Services

Lift and Shift of Oracle EBS, Transition Services, Monitor & Manage Environments, Apps, DBs, Integrations & Analytics.

Managed Services

Application and Release Management, Developments, Integrations, Reports and SLAs based 24x7x365 Support.