Oracle Cloud IaaS & PaaS
Digitally matured enterprises perform better and are more productive. Currently, many companies have integrated in a sequential way which often results in silo activities with poor performance. A holistic enterprise approach will result in companies to build powerful and scalable applications which are tightly integrated and cohesive. Enterprises can innovate faster, embed modern and best business practices, drive efficiency, and accelerate digital transformation with Oracle Cloud.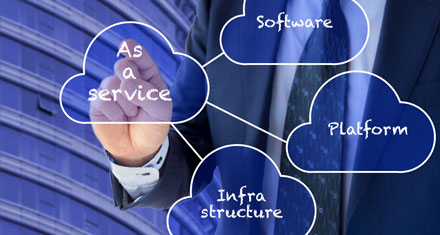 SMACT comprehensive range of Oracle Cloud IaaS & PaaS technology services has been designed to help enterprises implement, manage, and optimize Oracle Cloud through well-defined processes, implementation, and governance models. Our team of certified implementation specialists with extensive experience on multiple Oracle Cloud migrations, implementation, and integration projects is well suited to be your go-to partner in your Oracle Cloud migration journey. Our managed services practice has built a large pool of talented Oracle Cloud resources and accelerators to excel at implementing, configuring, and operating efficiently on Oracle Cloud Platforms and/or Infrastructure.
Get quick return on investment (ROI) by migrating to Oracle Cloud Infrastructure and Platform Services using SMACT services.
Service Offerings
Oracle Cloud Migrations

Assessment & Planning, Infra Consolidation, Prep and Transport VMs, Data, Provision & Optimize, Cutover to Cloud.

Integrations

Oracle Data Integrator, On Premise or Cloud Integrations, Real-Time Data Replications, API Management and more.

Data Management

Database, Exadata, Big Data Cloud Services, Data Management, Autonomous Data Warehouse, NoSQL & Big Data.

Database on Demand

Deploy Databases on Exadata or VMs, Database Consolidations, Disaster Recovery, Data Protection and DevOps.

Business Analytics

Oracle Analytics Cloud, Business Intelligence, Data Visualization, Essbase Services, Data Warehouses and data lakes.

Audit and Monitor

Automated Auditing, Metrics and Continuous Monitoring of all environments and infrastructure to industry best practices.
Get personalized recommendations and Oracle Cloud Migration Strategies