Big Data & Analytics
The quantity of data on planet earth is growing exponentially for many reasons. Various sources and our day to day activities generate lots of data. With the intent of the web, the whole world has gone online, everything we do; have a digital trace. With the smart objects going online, the data growth rate has increased rapidly. The major sources of Big Data are social media sites, sensor networks, digital images/videos, cell phones, purchase transaction records, web logs, medical records, archives, military surveillance, e-commerce, complex scientific research and so on. All these information amounts to around some Quintillion bytes of data. This data is in the form of Structured, Semi-Structured, Unstructured and possess few characteristics such as: Volume, Velocity, Variety, Veracity and Value.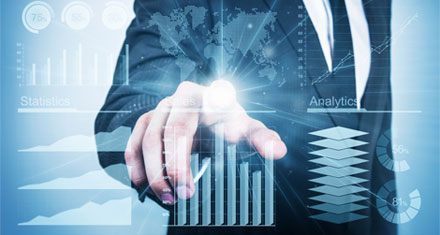 SMACT Works Big Data practice implement and support a wide range of Big Data solutions. Our team uses cuttting-edge techniques, prebuilt tools and accelarators to bring your data to life. Our advanced Data and Analytics team is diverse and growing, designing big data solutions for our customers to help them make the right decisions with the right data. With the amount of data that organisations are collecting on a daily basis growing exponentially, SMACT team will play a vital role in helping businesses to get ahead and stay in front of the curve. SMACT Works is proud to be leading the way in this complex, diverse and always interesting field of Big Data and Analytics.
By implementing SMACT Big Data services, businesses can manage risks, optimize the resources and perform well in changing business environment.
Service Offerings
Big Data Strategy

Big Data Evaluations, Strategic Planning, Roadmaps, Platform Consulting, and Technology Recommendations.

Architecture and Integration

Big Data Warehousing, Big Data Applications, End to End Enterprise Data Integration, Migrations & Optimizations.

Pilot to Production

Architect Complete Solutions, Fast Track Development, Rapid Deployments, Test Data Management & Support Services

Master Data Management

Structured and Unstructured Data Management, Data Monetization, Data Governance, Data Quality & Data Cleansing

Analytics & Visualization

Descriptive, Predictive & Prescriptive Analytics, Advanced Data Analytics, Competitive Intelligence, Reports & Dashboards

Structured & Unstructured

Expertise in handing data from structured databases like Oracle, SQL Server, DB2, Sybase, My SQL and unstructured data sources.